La Fortuna and the Arenal Volcano area have regular rain during the year and a rainy season from May to June and September to November.
Also, La Fortuna has different kinds of forests related to the rainforest, so it is pretty typical to hike into the forest and have some rain once in a while and hike under the rain during the rainy season.
But don't let the rain stops you to have a good vacation time, actually, there are some activities that are more exciting to enjoy in the rain. And in this post, we will give you some good examples to fully enjoy your vacations during the rainy season in La Fortuna.
The Rappeling on Waterfalls (Canyoning):
This is probably the most iconic adventure in the La Fortuna area, as we have all the factors to make this outing possible to happen. La Fortuna is surrounded by rivers, lakes, mountains, canyons, and waterfalls. Sometimes all together in one place!
Waterfall Rappelling is possible to enjoy in very few places around the world, it's a totally safe adventure wearing special climbing equipment and drive-by professional trained and certificated guides. So taking the canyoning tour in the La Fortuna area is a do thing and don't worry about rain as it gets better with it, and you'll get wet anyway.
The good thing about the Canyoning adventures is that can be enjoyed by the whole family, the little ones can perform this activity from 5 years old in most cases and there are normal regulations for our grandparents and those who are not that active.
Want to experience it?
Please check this link out: Canyoning and Waterfall Rapel Adventure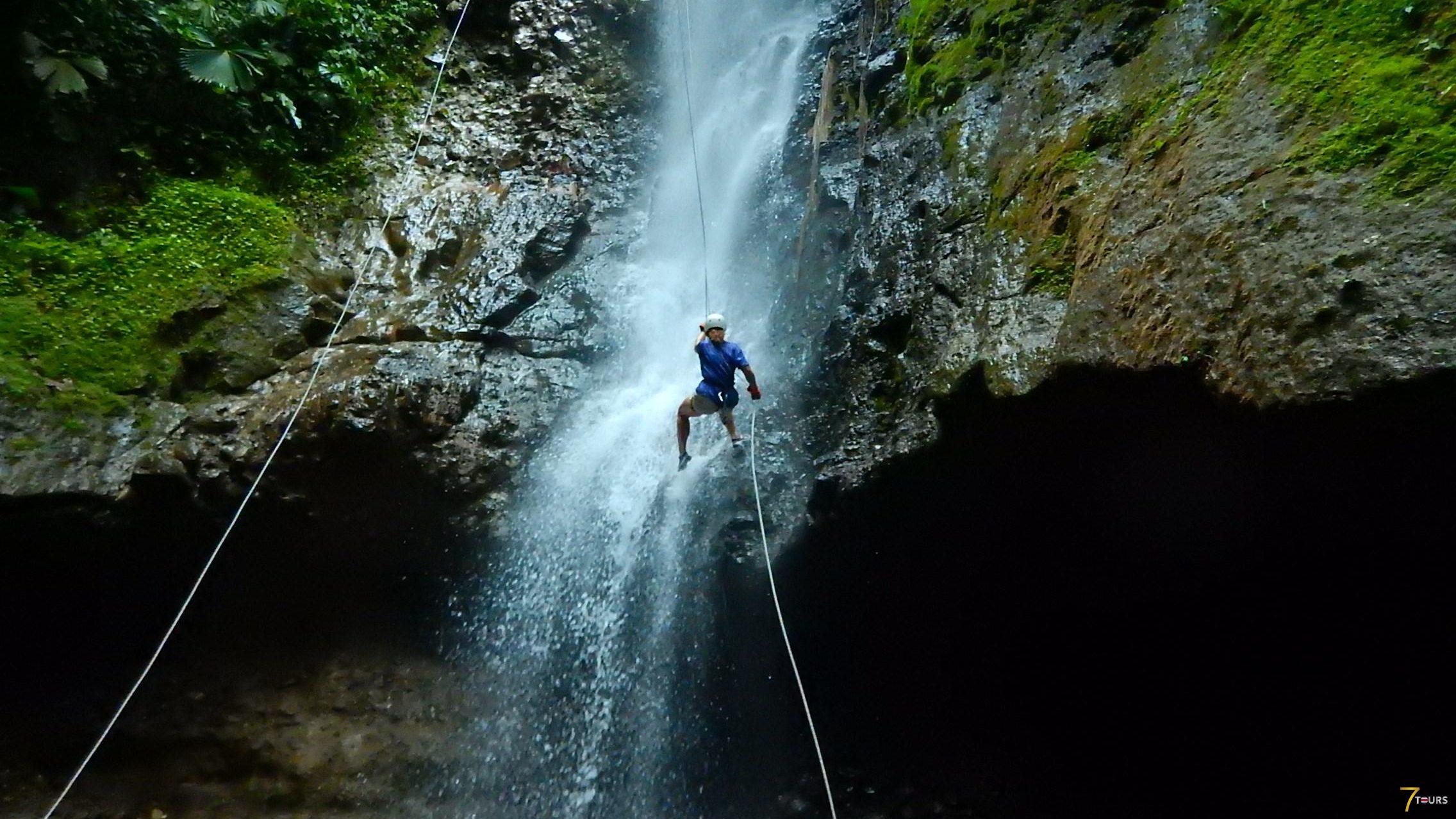 White Water Rafting:
Rapids are one of the best adventures and La Fortuna has been blessed with great rivers to enjoy a world quality and funny white water rafting. Also, rafting trips are suitable whole year round as the rivers around the area are controlled by dams. With a great level and quality of water, these rivers will give you one of the best rafting experiences you ever have had, a totally world-class adventure. What if rains? oh well, you will get wet anyway, but this time with some fun and style!
Check this link out for more information: White Water Rafting.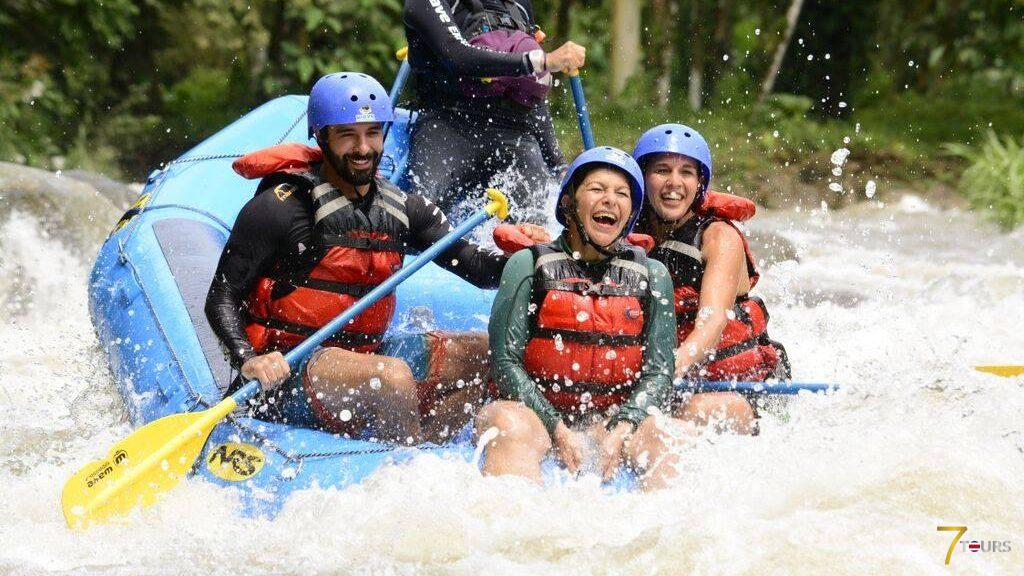 River Tubbing:
Few places in the world can offer you the scenarios we have in La Fortuna to enjoy a river tubing adventure. This adventure can be enjoyed by almost everyone and takes you to a world where you combine adventure with nature. When you float down the river on a tube, you'll have the chance of admiring great views of forests, canyons ad landscapes beyond the river shore. And if it is raining the tour just goes better and better.
More information: River Tubing Adventure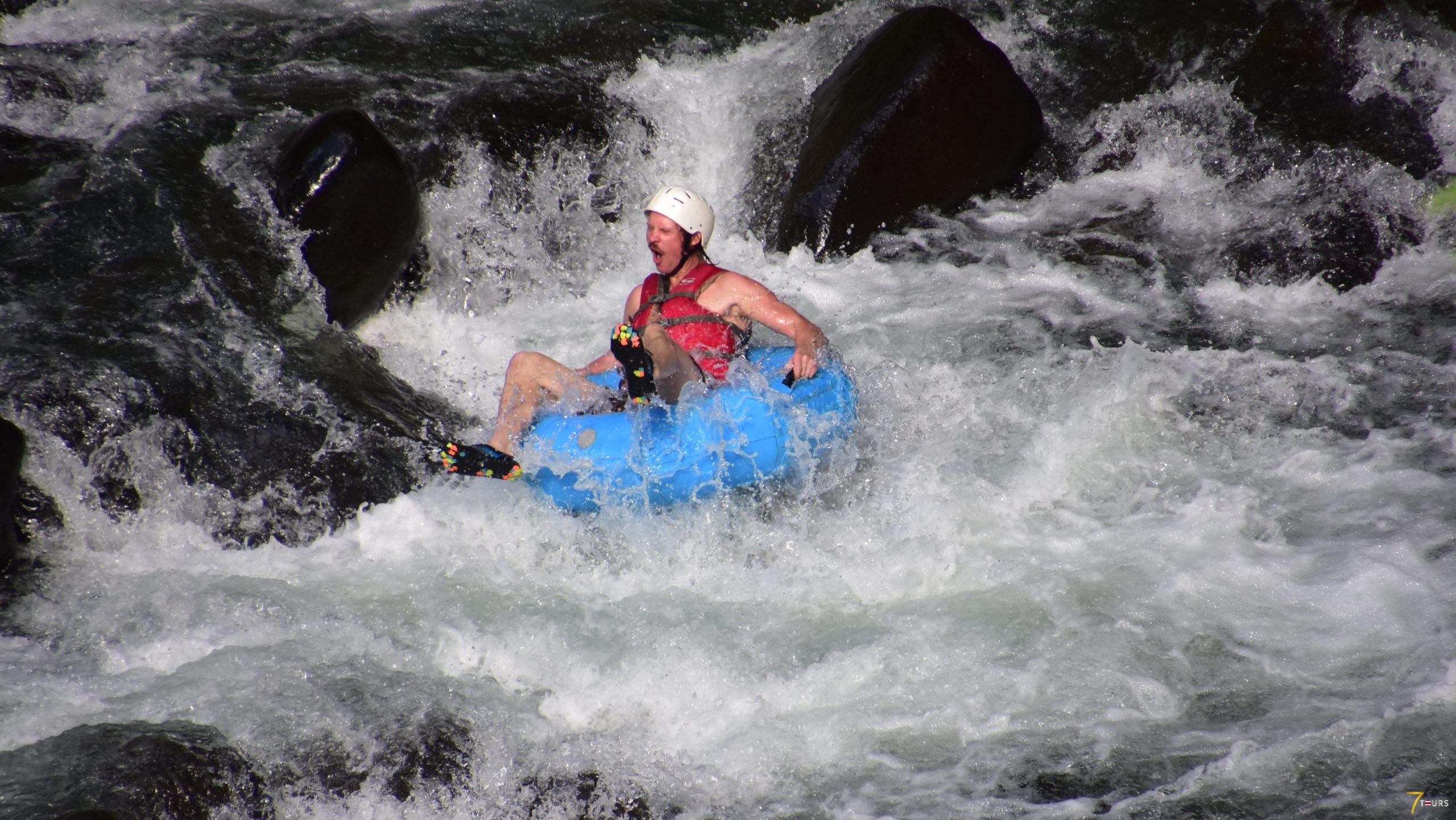 La Fortuna Waterfall:
The waterfall is one of the natural icons we have in La Fortuna, it's a must-stop during your vacation. This beautiful waterfall is very easy to access, the road is paved to the park, and there is a well-kept and built paved trail that takes you to the base of the waterfall and to the river that catches it. It is allowed to swim in the river, where the preserve staff points out. This small preserve holds one of the best examples of rainforest-related jungles around town, and rain will not avoid having a great experience by visiting and bathing in these refreshing and pure waters.
The waterfall hike is available as a tour, but you can also enjoy it on our Horseback Riding Tour to the Waterfall. There is also a popular and great combination with other activities, such as the Arenal One Day Tour, which is going to fulfill your stay with the highlights of the area.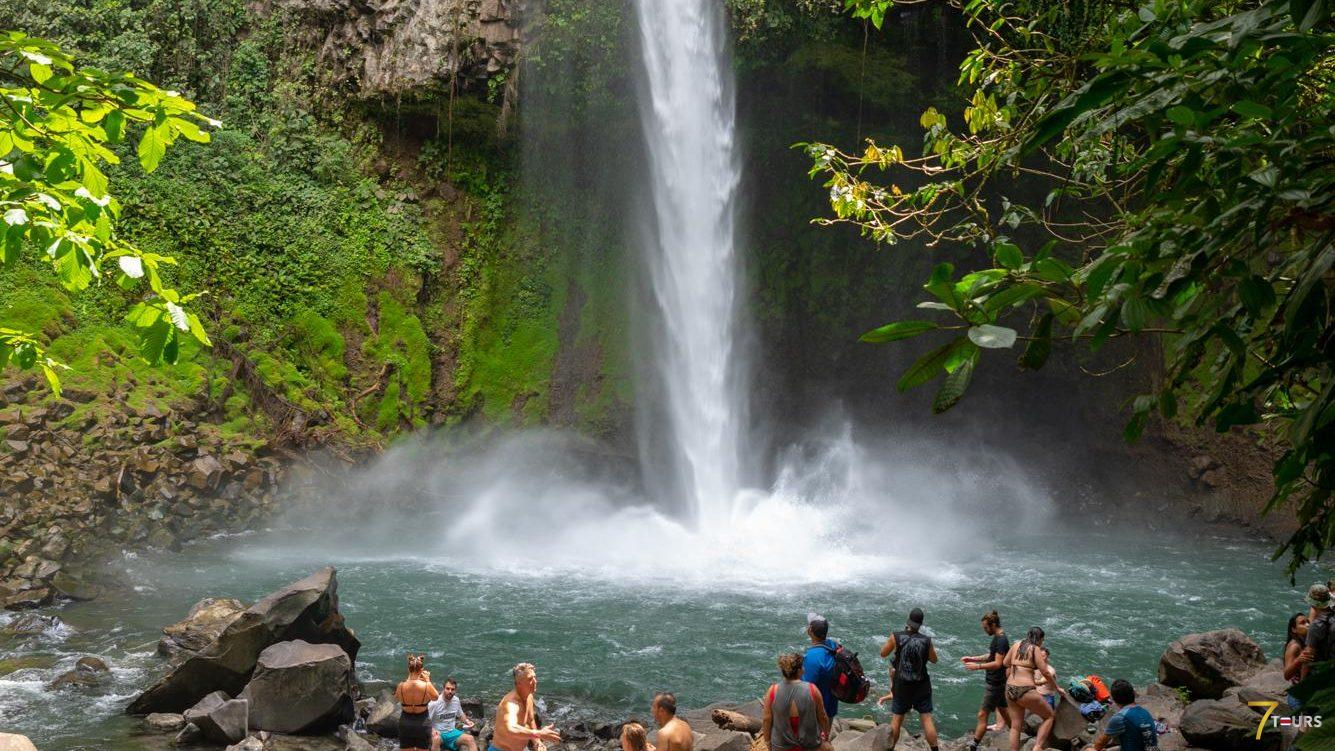 Hike to the Rainforest:
Rainforest, that's it! We can enjoy the rainforest with or without rain. This type of tropical forest is by nature a wet and rainy environment, and its inhabitant depends on these humid conditions to survive and grow in this habitat. The presence of wildlife in the rainforest is totally unlinked to weather conditions, which means that they are there and they can be seen in anytime, anywhere, it's just a matter of being in a perfect time at the perfect moment.
It is understandable that rain can be obtrusive somehow, but remember that rain is a key factor for our tropical forest to survive.
Please surf for much info with our Hiking Trips.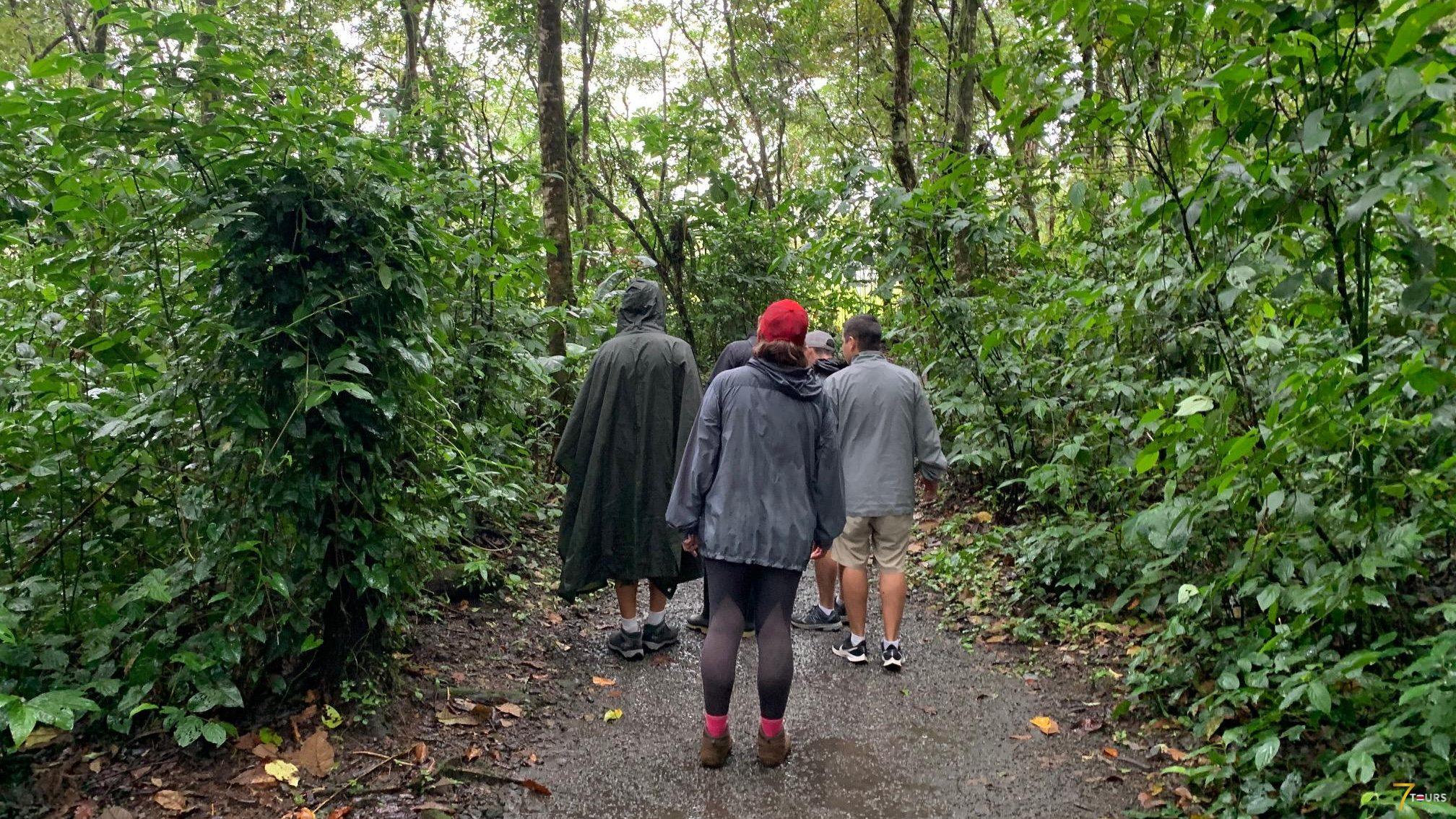 HotSprings:
Another thing that few places in the world have. Hot Springs. Now you see why choosing La Fortuna as your destination wasn't a bad idea. on the contrary, this paradise holds all kinds of adventures, nature everywhere, and also one of the largest reservoirs of hot springs in the world, with multiple choices to enjoy and for all kinds of tastes and budgets.
I just will tell you that being in the hot springs under the rain is one of the greatest sensations I ever have had. Totally recommended.
We have a hot spring center choice for everyone, take a look in our Hot Springs Section, but you can also combine your visit to the Hot Springs with a Hike to the Volcano with Hot Springs or with our star tour, the Arenal One Day.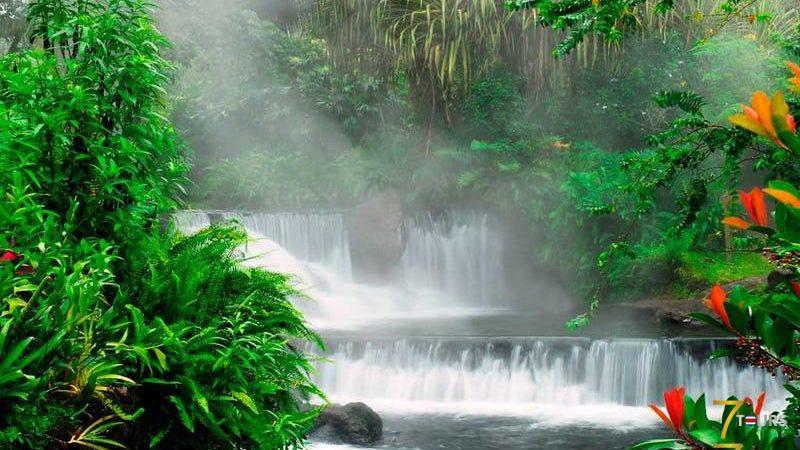 ATV Tour:
Ohh this just gets better and better. ATV tours are placed in the wild, running through pastures, farmlands, river shores, creeks, wetlands, and off-roads. So, what if there is some rain? Yes, exactly it gets awesome!.
The driving experience will get a bit more challenging but funnier as well. You probably will get muddy, so adding a bit or a lot of rain to this adventure will remark an unforgeable experience.
Let's see more information about the ATV Tour.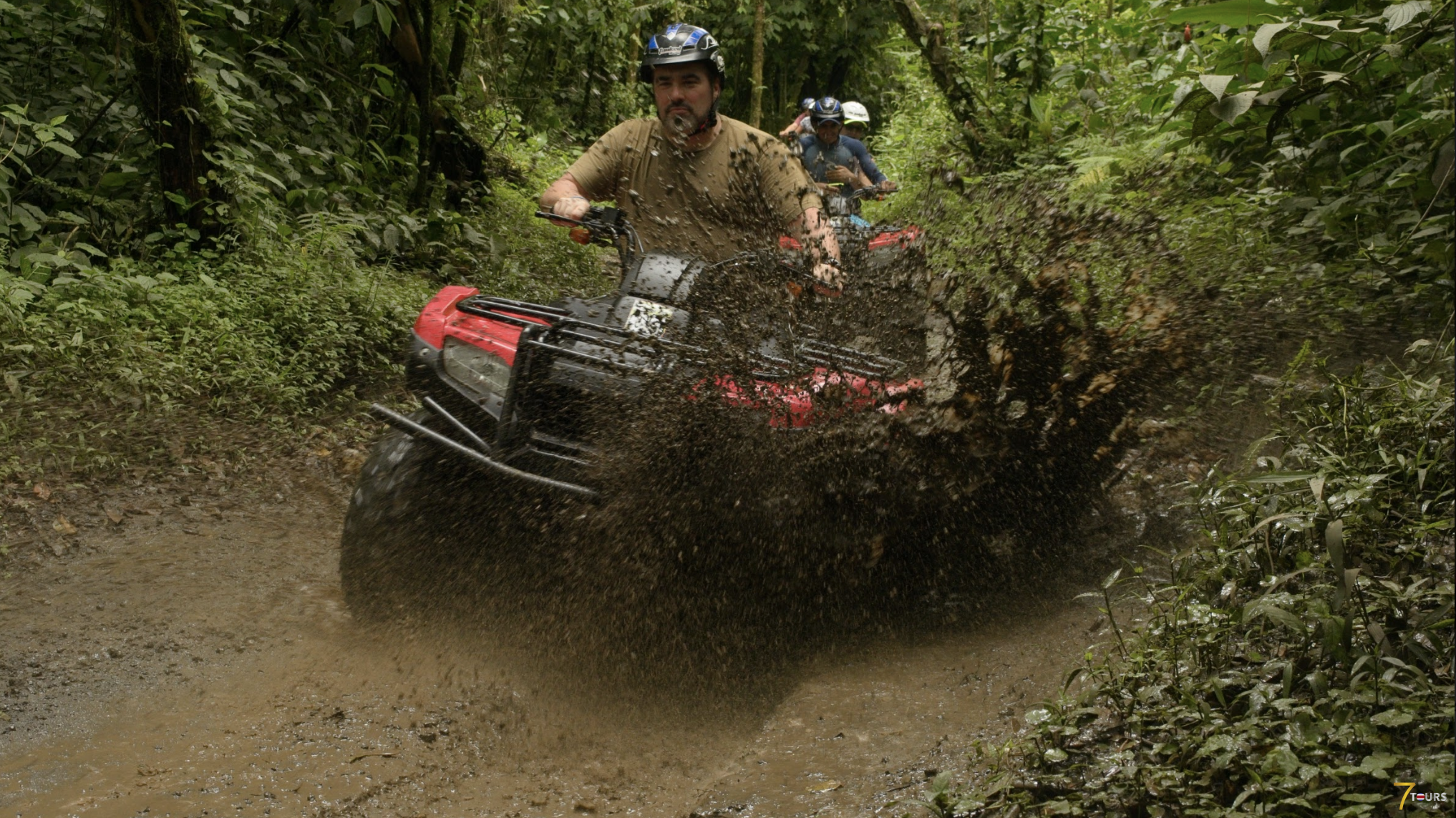 Venado Caves:
The Venado caves were formed in part, due to the action of an underground river that crosses the cave system. This is a great adventure to explore a completely different ecosystem, a different world. Formed millions of years ago, you can visit it all year round, no matter what the weather is like out there, you will walk on the river and get a bit wet while you explore it.
The Venado Caves is a fascinating hidden gem for those who want to explore a bit more than just the surface.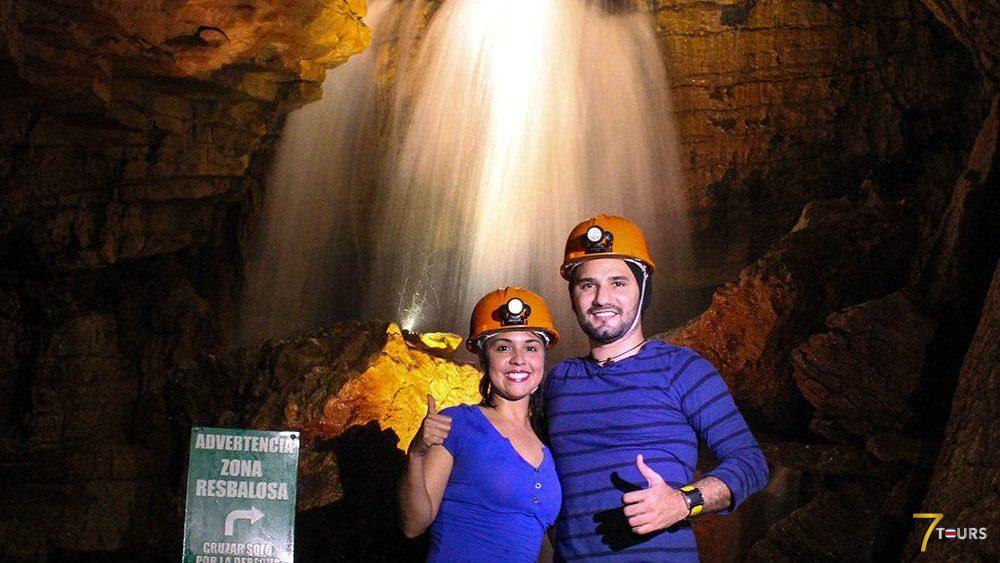 My friends please embrace the rain, enjoy it, and don't let that stop you from having the vacation you planned.